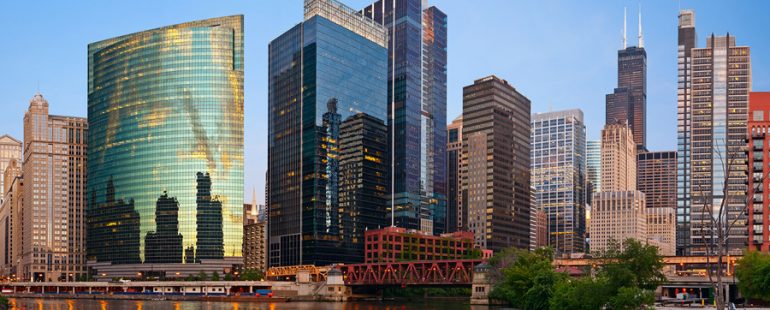 There are many nicknames for Chicago, Second City, the Windy City and Chi-Town; we prefer to know it as one of the country's best places to relocate. Here are some things to know about the city before you move there.
1. Within Chicago's 227 square miles there are actually 77 communities and more than 100 different neighborhoods. That means whatever your interests or community needs may be; you can probably find a place that will meet your criteria within Chicago's city limits. Locals divide the city into four distinct areas, Chicago's North Side, Downtown, the West Side and Chicago's South Side.
2. Compared to the West and East Coast big cities, Chicago is a pretty affordable place to relocate. In 2015, Zillow estimated the median home value in Chicago to be $194,800 and average monthly housing costs are $1,254.00. Chicago is also known to have a greater inventory of rentals available compared to big metro areas on the coasts. The average rental price for a one bedroom apartment is just under $1400 a month.
3. If you are moving to Chicago, you need to know about "dibs". Residents of Chicago routinely claim dibs with parking spots, especially in the winter months. This means that if you find a spot that has been cleared of snow, or you dig one out yourself on the street, you can mark the spot with something you have on hand and save it or call "dibs" on it.
4. This city loves to eat. There are many famous foods that Chicago is known for, but probably the food most associated with the city is its famous deep dish pizza. Where the best place for deep dish is in Chicago is up for debate but rest assured you can get some great pizza in the city. You will also need to try Chicago's famous beef sandwiches, hot dogs and popcorn.
5. Chicago is known for its frigid winters but rest assured summer is pretty epic in the city. Chicago is located on Lake Michigan and as such it has many great beaches to enjoy during the warmer months. There is 26 miles of sand along Lake Michigan and a great beach scene on most of those miles. Each beach has a distinct personality and along the lake also has many fun water activities.
6. Finally, the city is a great place for the whole family to enjoy. It has renowned local museums, one of the last free zoos to enjoy in the country, tons of festivals throughout the year, famous architecture to appreciate and incredible parks and beaches to have fun in. The city has a rich musical history so there are many places to take in a concert and of course if you r family is full of sports lovers you can't go wrong in Chicago.